Women's Pre University College
"Sri Basaveshwara girls Pre-University College is an integral part of Basaveshwara education society. It was initiated by the blessings of Sree Sree Siddalinga Swamiji in the year 2006, with a noble motif to empower knowledge and self-confidence of the rural girls through sound education. The college campus is aesthetically appealing with well planned infrastructure, along with expert dedicated teaching."
Courses Offered
Vision
To empower rural girls from all sections of the society through value based, scientifically oriented and intellectually stimulating, globally acknowledged education.
MISSION
To provide holistic learning atmosphere.

To instill our students moral values, discipline, dynamism and integrity.

To equip the students with ample opportunities to become self confident, competent, credible, courteous, socially and morally conscious.

To introduce steadfast environment to sharpen the communication skills.

To prepare the students to face future challenges giving individual attention.

To adequately assess and address the special needs of slow learner students through the implementation of Remedial Programmes.

To encourage greater participation of students in various academic, cultural and social activities and to bring out the hidden talents.
Popular Online Courses

Guaranted Career Security
Books and Library

Easy to Learn Every Time
Experienced Faculty

Flexible Payment Methods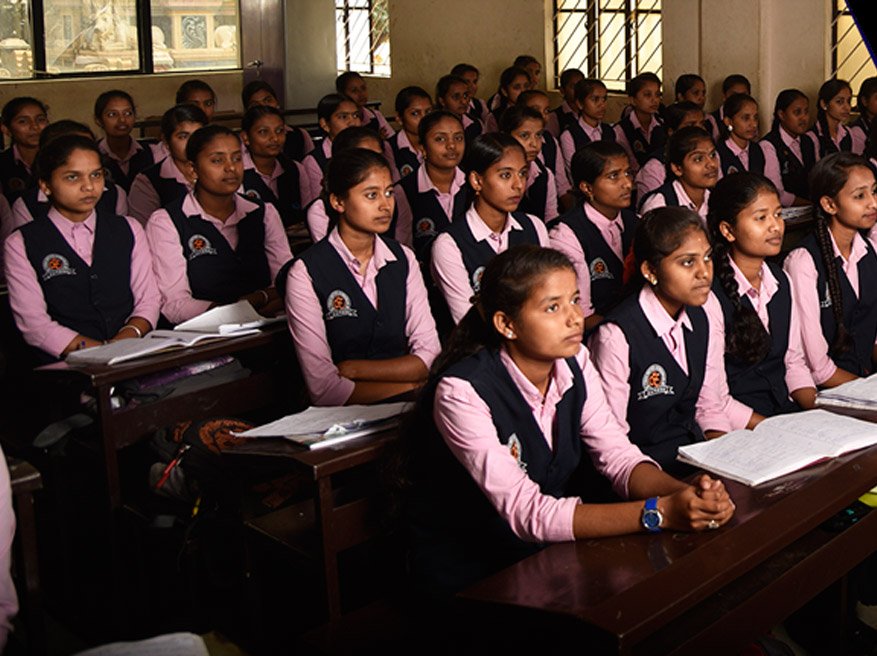 "Sri Basaveshwara girls Pre-University College is an integral part of Basaveshwara education society. It was initiated by the blessings of Sree Sree Siddalinga Swamiji in the year 2006, with a noble motif to empower knowledge and self-confidence of the rural girls through sound education. The college campus is aesthetically appealing with well planned infrastructure, along with expert dedicated teaching."
Courses Offered
"Sri Basaveshwara girls Pre-University College is an integral part of Basaveshwara education society. It was initiated by the blessings of Sree Sree Siddalinga Swamiji in the year 2006, with a noble motif to empower knowledge and self-confidence of the rural girls through sound education. The college campus is aesthetically appealing with well planned infrastructure, along with expert dedicated teaching."
Courses Offered